---
The official website for Shochiku and Asmik Ace's live-action film of CLAMP's xxxHOLiC manga posted a new clip from the film titled "Kaseifu Watanuki" (Househusband Watanuki) on Monday. The video shows Watanuki presenting a meal to a hungover Yuuko, as well as him cleaning her place.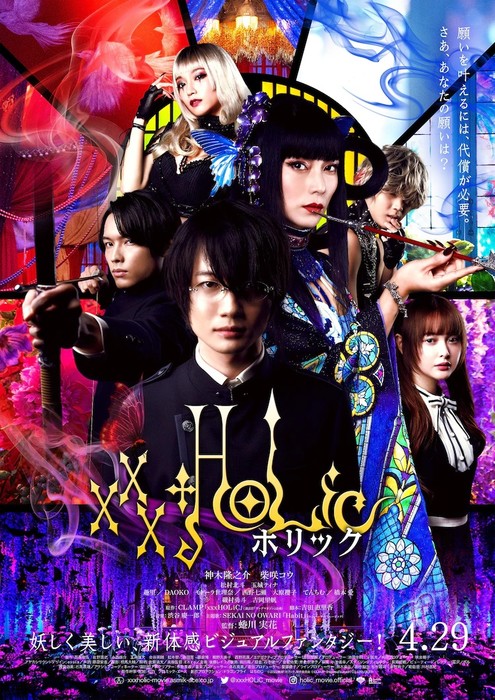 The original xxxHOLiC manga's story follows Yuuko — a witch who grants people's wishes, but in return the person has to give up something precious — and Kimihiro Watanuki, a man who has visions. One day, Watanuki encounters Yuuko and she promises to get rid of the spirits that torment him. In return Watanuki must work in Yuuko's shop and help her grant other people's wishes.
Ryunosuke Kamiki (left in visual right) plays Kimihiro Watanuki, while Kou Shibasaki (right) plays Yuuko Ichihara.
Other cast members…