Anime premiered on April 4
---
The official website for the anime of Nagano's Chiikawa manga unveiled a promotional video on Thursday: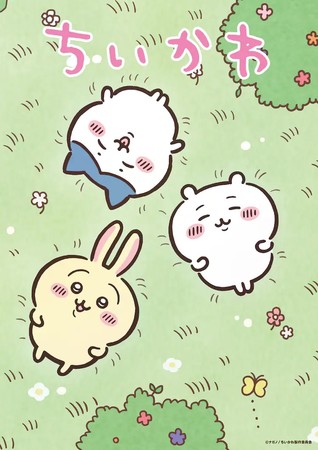 The anime premiered on April 4 within Fuji TV's morning news and entertainment program Mezamashi Terebi. It airs every weekday at 5:58 a.m.
10-year-old actress Haruka Aoki (Liza in the Japanese dub of Mighty Express) voices the titular character Chiikawa as her first television anime voice acting role. 11-year-old actor Masato Tanaka (Okko's Inn) voices Hachiware. Ari Ozawa voices Usagi.
The cast also includes:
Takenori Mihara (Lovely Movie: Itoshi no Muco) is directing the anime. Shūgo Tokumaru is composing the anime's music. As previously announced, Doga Kobo is producing the anime.
The manga follows the sometimes happy, sometimes sad, and a tad stressful…