The staff for director Kunihiko Ikuhara's two Re:cycle of Penguindrum compilation films debuted the films' full trailer on Monday. The trailer showcases the second film's newly created footage, announces and previews the second film's theme song "Boku no Sonzai Shōmei (Proof of My Existene) by Etsuko Yakushimaru's Yakushimaru Etsuko Metro Orchestra, and also introduces a new character and their cast member.
Sumire Uesaka plays the new character Purin-Chu-Penguin (upper right in the image below):
more staff members, the returning cast, title and April 29 opening of the first film.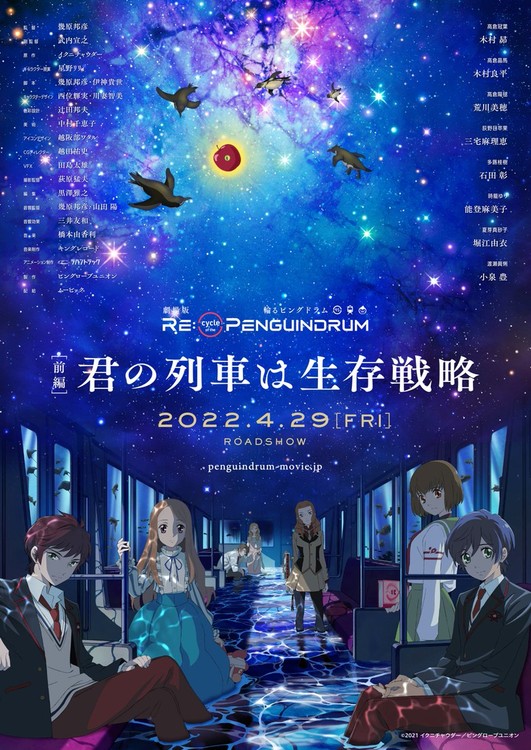 Scriptwriter Takayo Ikami, character designer Terumi Nishii, musical composer Yukari Hashimoto, art director Chieko Nakamura (Studio Cocolo), icon designer Wataru Osakabe, sound director Yō Yamada, and sound…