How would you rate episode 23 of
86 (TV 2) ?
Community score: 4.9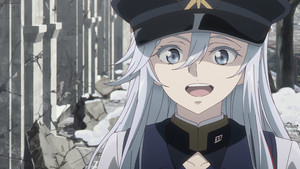 Short episode this week! Only nine minutes long. I saw that there was some big post-credits thing, but didn't bother watching it—just kidding! One of my biggest issues with adaptations is the absence of finality. When it comes to light novels and manga—the two largest sources of anime—they're usually created with the goal of perpetual publication. But it's rare that any anime seeks to actually offer a full adaptation.
That said, Episode 23 is the ending 86 deserved all along. I'll admit, I previously said that I was very satisfied with the ending of the first cour. The idea that Spearhead Squadron had all been wiped out on their suicide mission and that Lena would work with a new group of 86 to overthrow the current system was narratively appealing,…