J-Novel Club announced during its livestream on Friday that it has licensed the following manga and light novel series. All manga will have their first chapters available after the end of the stream. The first two parts of the first volume of all light novels will be available as well.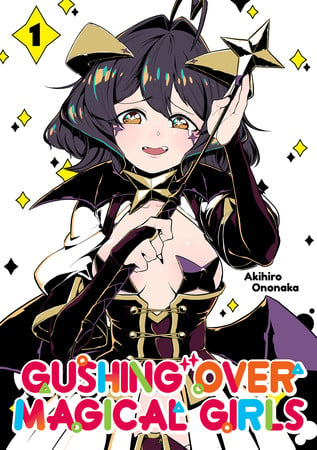 Title: Gushing Over Magical Girls manga
Creator: Akihiro Ononaka
Synopsis: Hi, I'm Hiiragi Utena. I'm a normal magical-girl-loving middle
school girl—or at least I was, but then some talking mascot
showed up out of the blue and cast a spell on me! Now's my
chance to join my beloved magical girls as…a villain? Hang on,
something's wrong with my outfit! This can't be happening!
Watch this shy magical-girl fan transform into a sadistic
dominatrix! When good and evil collide, who will be the one to
submit?!

Title: Sometimes Even Reality Is a Lie! manga
Creator: Niichi
Synopsis: Kaoru Terasaki is a…