How would you rate episode 22 of
86 (TV 2) ?
Community score: 4.9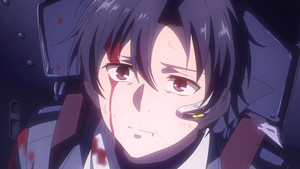 Once upon a time, there was an anime with a silly title. Back in the time of antiquity—April
2021—it had the strongest debut of any seasonal show. But in its second half, it struggled to
keep up its momentum, both in regards to its production and narrative pacing. But given time,
we always knew that it could return to that gilded state. Now, lifetimes later—about three
months—86 has returned to prove its mettle.
I'm being dramatic, but it really has felt like a long time since I've tapped out a review here.
All I remember is giving the first half of the show a load of 5-star reviews, and then being
disappointed that not only did the second half spend so much time in that goddamned
cafeteria but also that each episode would come out fortnightly. My…