Sunrise's Gundam.info website revealed on Wednesday that Shunsuke Takeuchi will voice the titular character Cucuruz Doan in the Mobile Suit Gundam: Cucuruz Doan's Island (Kidō Senshi Gundam: Cucuruz Doan no Shima) anime film.
The site also unveiled the designs for Cucuruz Doan's Zaku mobile suit, as well as the RX-78-02 Gundam as it appears in the film.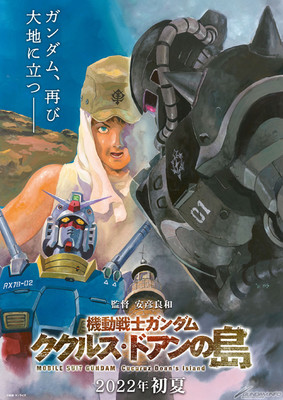 The film's original announcement described the film as a retelling of the 15th episode of the original Mobile Suit Gundam television anime. The episode itself has been omitted from English releases of the series.
The story is set after the Federation defense of Jaburo, with the Federation planning to renew offensives on Zeon's invasion headquarters in Odessa. Amuro and the White Base head to Belfast to resupply, but the White Base receives new orders: to head to the "Island of No Return" to search and destroy any Zeon…