The official website for the live-action films of Yasuhisa Hara's Kingdom manga announced on Tuesday four cast members for the sequel film Kingdom II: Harukanaru Daichi e (To Distant Lands).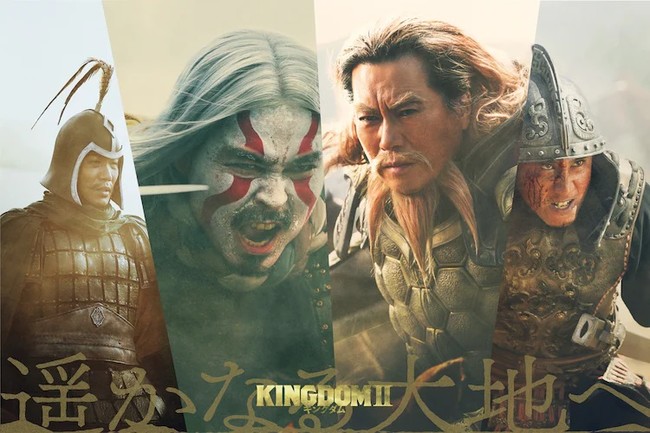 The newly announced cast includes (left to right in image above):
The film opens this summer.
Other new cast members include:
The cast also includes Nana Seino as Kyо̄ Kai and Kento Yamazaki as Shin. These five characters are part of an infantry together (pictured above).
Shinsuke Satō (live-action Gantz, Death Note Light up the NEW world, Bleach) is returning as director. Kento Yamazaki, Ryō Yoshizawa, and Kanna Hashimoto are all reprising their respective characters Shin (Xin), Ei Sei (Yin Zheng), and Ka Ryō Ten (He Liao Diao) from the previous film. Tsutomu Kuroiwa (One Piece Film Gold, live-action Black Butler, GANTZ:O) joins Satō and Hara in writing the script,…