Don't take this romantic comedy at face value, the primary couple is far from "annoying." Nick and Jean-Karlo check out this series starring one short office lady, her burly coworkers, and Kazama, who had too much Monster this morning.
This series is streaming on Funimation
Disclaimer: The views and opinions expressed by the participants in this chatlog are not the views of Anime News Network.
Spoiler Warning for discussion of the series ahead.
---
Nick
Jean-Karlo, it's important here at TWIA to remember what came before, and properly respect the past. Micchy may no longer be part of this column, but in their honor it's our responsibility to fill this entire column with short jokes. And I mean FILL it. No punchline is too petty or small, because none of them could ever be as miniscule as this teeny tiny office gremlin.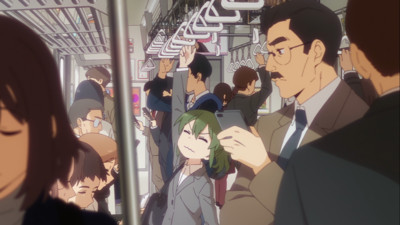 Jean-Karlo

Man, technology is amazing. They make…