Tsuda voices protagonist Lucius in new anime
---
Netflix revealed during its Netflix Festival Japan 2021 livestream event on Tuesday that it will debut Thermae Romae Novae, the new anime based on Mari Yamazaki's Thermae Romae manga, worldwide in 2022 (the anime was previously slated to debut this year). The event also revealed that Kenjiro Tsuda will voice protagonist Lucius in the anime.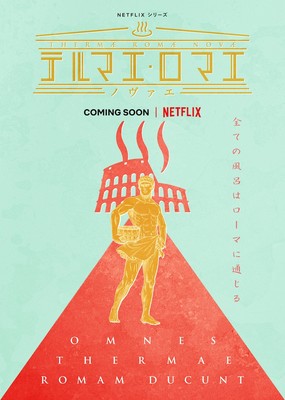 Tetsuya Tatamitani (Africa Salaryman) is directing the anime, and Yūichirō Momose (Africa Salaryman, So I'm a Spider, So What?) is writing the scripts. NAZ is producing the animation with the original manga as a base, while also featuring new stories written by Yamazaki.
Netflix describes the story of the manga and anime:
Lucius, a bath designer in the Roman Empire, accidentally slips back in time to present day Japan and learns about Japanese bath culture in this comedy.