Goldner joined company in 2000, became CEO in 2008
---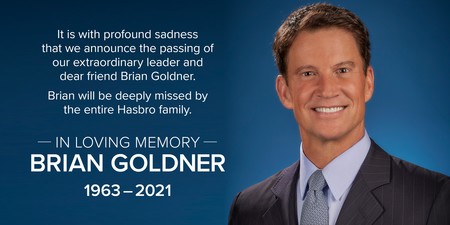 Hasbro announced on Tuesday that its Chairman and CEO Brian Goldner has passed away. He was 58.
Hasbro did not reveal a cause of death, but The Hollywood Reporter news website stated Goldner had previously told shareholders he was receiving treatment for prostate cancer. Hasbro announced on October 10 that Goldner was taking a medical leave of absence from his position, and stated he had been undergoing continued treatment for cancer since 2014.
Goldner joined Hasbro in 2000 and became its CEO in 2008. He oversaw the company as such franchises like Transformers, G.I. Joe, and My Little Pony received successful film and television adaptations. Goldner served as producer on many of those projects including the 2007 Transformers film and the more recent Bumblebee film.
Hasbro acquired Power Rangers and several other…