Satō plays cruel foreigner in January 2022 anime
---
The official website for the television anime of the Sabiiro no Armor (Rusted Armors) franchise revealed on Tuesday that Ryūji Satō will join the cast of the anime as the anime-original character Lucio Cortes, a cruel foreigner who comes to Japan and crushes all who oppose him.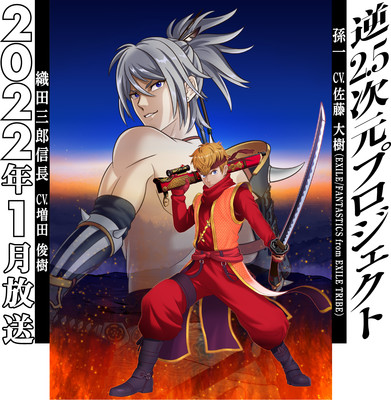 The anime will premiere in January 2022.
Normally, "2.5-D" stage play projects are based on existing anime or manga, but with the Rusted Armors project, the stage play started first in 2017. Nelke Planning oversees the project. The project focuses on the relationship between the gun-toting Magoichi — who is the leader of the Saika Ikki mercenary group — and the Sengoku era warlord Oda Nobunaga. Taiki Satō from Fantastics from Exile Tribe is slated to reprise the role of Magoichi from the multimedia project's stage play for the anime.