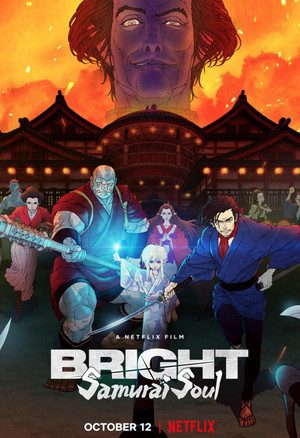 Bright: Samurai Soul is an anime spin-off movie in the universe of Netflix's film Bright, depicting its world in the setting of Meiji-era Japan. ANN had the chance to speak with the director of the movie, Kyōhei Ishiguro, about how he approached the project and intermingling themes of its setting.
What attracted you to the project, working on a spin-off to a movie like Bright?
Well, several things attracted me. First and foremost, I liked the original movie very much, featuring Will Smith. It was a great movie. And second of all, I was given a certain degree of freedom in creating this spin-off version. And I was told that the setting of the spin-off version would be in Japan, and would not be a contemporary setting, but the end of the Edo period and the beginning of the Meiji period, which was intriguing as well. That's why I decided to join.
What sort of materials were…