School comedy anime premieres on October 6
---
The official website for the television anime of Tomohito Oda's Komi Can't Communicate (Comi-san wa Comyushō desu.) manga revealed three more cast members on Wednesday. The newly announced cast members are:

Junya Enoki as Shо̄suke Komi, Shо̄ko Komi's younger brother, who is capable of doing anything alone without the need for communication

Maaya Uchida as Hitomi Tadano, Hitohito Tadano's younger sister, who is not considered as "normal" as her older brother. She is polite and never misses greeting Komi and friends when they visit her home. She has an unfaltering mental and unworldly perception, and she is good at ventriloquism.

Previously announced cast members include:
Aoi Koga as Shōko Komi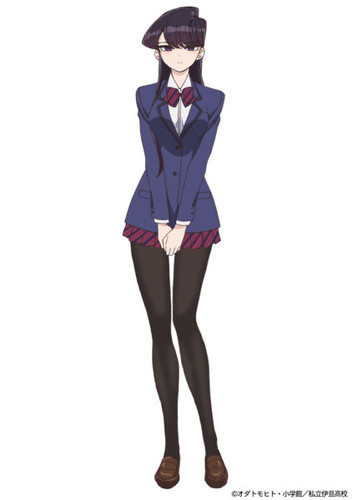 Gakuto Kajiwara as Hitohito Tadano

Rie Murakawa as Najimi Osana

Rina Hidaka as Ren Yamai

Rumi Okubo as Omoharu Nakanaka