Somehow, before we knew it, Evangelion was over. Evangelion: 3.0+1.0: Thrice Upon A Time took nearly a decade to release but for fans of the series, it's almost unbelievable that it's here. Nick and Nicky try their best to decipher the grand finale.
This film is streaming on Amazon Prime
Disclaimer: The views and opinions expressed by the participants in this chatlog are not the views of Anime News Network.
Spoiler Warning for discussion of the series ahead.
---
Nick
Nicky, we like to start these columns off with jokey jokes but considering it's a minor miracle this film even exists, I say we just get into it before it disappears like a mirage on the horizon. This the real deal, actually factually, final EVA film: Evangelion: 3.0+1.0: Thrice Upon A Time.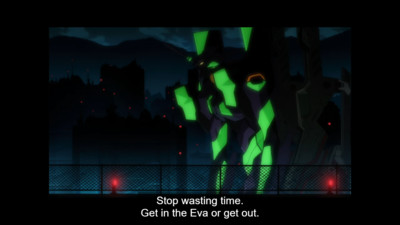 Do not ask me to explain what that title means.
Nicky

Now, normally this is the place where I'd try to introduce…