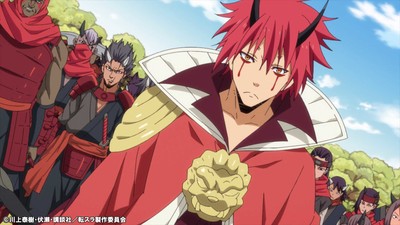 "In which a dragon realizes he's accidentally tuned out three episodes worth of exposition."
There is a major problem with this episode: The more information that is dished out, the less things make sense.
Last episode, Ramiris stated that all the Demon Lords were invited to Walpurgis and that the topic of the meeting would be Rimuru (and how to punish him for his supposed crimes). It seemed obvious that Rimuru would go, as he had proof that Clayman was lying—i.e., Mjurran—and trying to play the other Demon Lords. But going to the meeting would mean he wouldn't be present to fend off Clayman's army, thus setting up a dilemma for our heroes to figure out.
However, this episode reveals that no such dilemma existed; Rimuru simply hadn't intended on going to Walpurgis at all. Yet, for some reason, when making the plans for the battle, he did not include himself in…