Old school mecha fan Jean-Karlo introduces Steve to the world of Getter Robo Arc, subterrainian dinos, insect troops, and how it's all one big metaphor for nuclear power.
This series is streaming on HIDIVE
Disclaimer: The views and opinions expressed by the participants in this chatlog are not the views of Anime News Network.
Spoiler Warning for discussion of the series ahead.
---
Steve
Jean-Karlo, I may not know much about
Getter Robo
, but I do know one thing: I'm happy to discuss any anime that features a protagonist who swears as much as I do in casual conversation.
Jean-Karlo
I imagine the folks at home don't know much about Getter Robo either, but they might like the show's attitudes toward insects!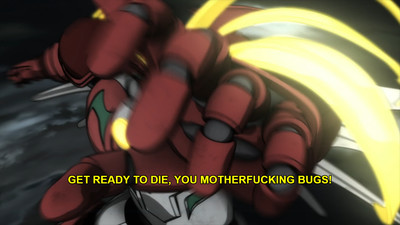 I hope someone out there is keeping a tally of how many times giant insects have shown up in this column. It's not the majority of them, of course, but it seems like it…