With thinly veiled commentary on the U.S.'s involvement in the Middle East, the latest entry in CAPCOM's survival horror franchise brings Claire, Leon, and the zombies to the White House.
This series is streaming on Netflix.
Disclaimer: The views and opinions expressed by the participants in this chatlog are not the views of Anime News Network.
Spoiler Warning for discussion of the series ahead.
---
Jean-Karlo
You know, Nicky, I'm not one of those types whose personality is "I like Halloween," but if people are gonna insist we may as well replace Christmas in July with Halloween in July. So on that note, here's a tiny bit of horror for the peanut gallery!
Nicky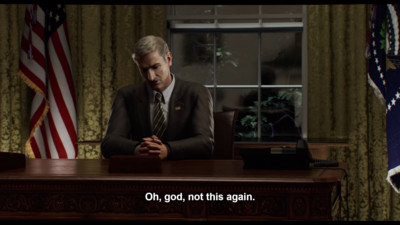 Sarcasm and my Netflix-fatigue aside, horror movies in the summer are about as American as baseball, apple pie, or deep government conspiracy theories! And even though this is based on Japanese video game, produced…