Publisher's note: Please be aware that the symbol in the image below is the manji, which is a very important symbol in numerous cultures and religions, including Japan. In this usage it has no relationship to Nazism.
An event for the television anime of Ken Wakui's Tokyo Revengers manga debuted the anime's third promotional video, third key visual, and information on the next ending theme song on Saturday. The video previews the Bloody Halloween arc which will launch in July.
The group Nakimushi performs the new ending theme song "Tokyo Wonder," which will start playing in the 13th episode on July 3. It will also be available on digital music services on July 2.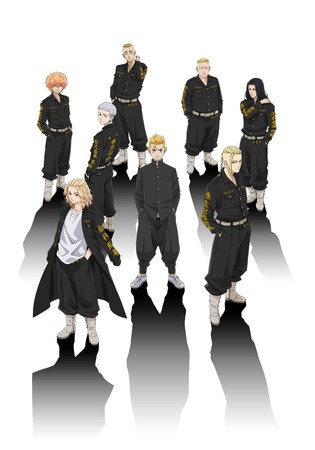 Kodansha Comics is publishing the manga digitally in English, and it describes the story:
Watching the news, Takemichi Hanagaki learns…