The staff for the live-action series of Otomate's Hakuōki otome game franchise revealed three new cast members on Friday. Kotoko Wakayanagi (center in image below) will play series heroine Chizuru Yukimura. This is the first heroine role for Wakayanagi, whom the staff selected from an audition of over 200 applicants.
Film and television actor Masato Yano (right) will play Saitō Hajime, while stage actor Sonde Kanai (left) will play Okita Sōji. (Both Saitō Hajime and Okita Sōji were real-life Shinsengumi members.)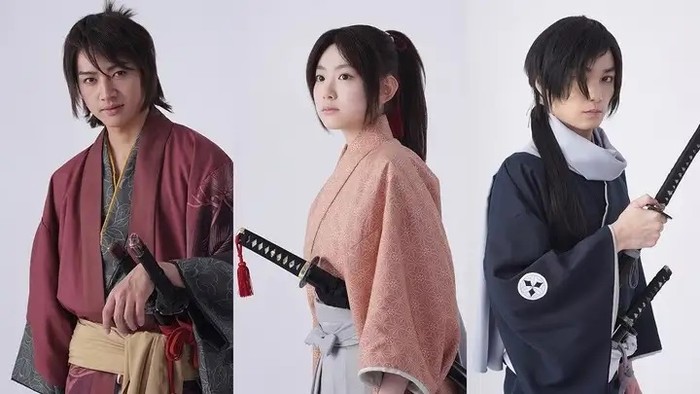 The staff previously revealed in April that Tsubasa Sakiyama will play Hijikata Toshizō.
Masanobu Rokusha and Yūki Nishikata are directing the series off scripts by Shinya Hokimoto. Kuniyuki Morohashi (Musasino!, Midnight Crazy Trail, Avengers Confidential: Black Widow & Punisher) is composing the music. Drama Design Corporation is producing the project in…