---
What is this?
This "neo romantic comedy" centers on Naoya, a first-year high school student. After he confesses to Saki — the girl he's liked for a long time — and they decide to start dating, Naoya's life is full of bliss. However, one day a beautiful young woman named Nagisa also confesses to Naoya. Naoya and Nagisa immediately get along, and he tells Nagisa that he already has a girlfriend. She vows to confess to him again someday, when he suddenly proposes that they instead go together to talk with Saki about him dating them both at the same time. Saki and Nagisa hit it off immediately, and while Saki is angry and reluctant at first about the idea, she eventually agrees.
Girlfriend, Girlfriend is based on Hiroyuki's manga and streams on Crunchyroll on Fridays.
---
How was the first episode?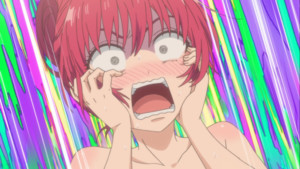 Nicholas Dupree

Rating:



As my…