Demon Slayer – Kimetsu no Yaiba – The Movie: Mugen Train was the biggest film of 2020 and it's finally made its way from theaters into living rooms. Nick and Steve take on the monumental task of evaluating the blockbuster and whether its financial success reflects its narrative cohesion.
This movie is streaming on Funimation
Disclaimer: The views and opinions expressed by the participants in this chatlog are not the views of Anime News Network.
Spoiler Warning for discussion of the movie ahead.
---
Nick
ALL ABOOOOAAAAAAAAARD
HAHAHAHAHAHAHA
AY AY AY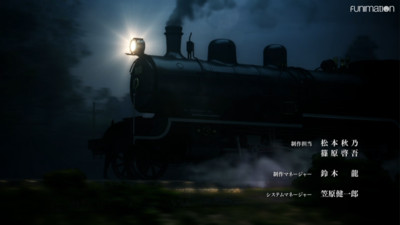 Steve
Choo choo, Nick, all aboard the crazy boy train.
Be sure to check your ticket, properly secure your luggage in the overhead storage, and get your Blue Hearts playlist ready because this train is barreling onto streaming now that it's made its way through every single Japanese box office record imaginable….